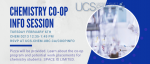 January 25, 2018
A co-op adviser will be holding an info session regarding the co-op program for chemistry students. If you are interested in attending and learning more about gaining valuable work experience, RSVP at this link: ucs.chem.ubc.ca/coopinfo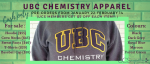 January 18, 2018
UBC Chemistry apparel is now available for ordering. Check out the page for more information.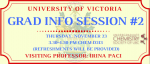 November 13, 2017
Dr. Irina Paci from the University of Victoria will be visiting UBC next week to talk about UVic's graduate program in chemistry. This event is perfect for upper-year students who are thinking about pursuing graduate school. Please RSVP at ucs.chem.ubc.ca/gis if you intend on attending. Hope to see you there!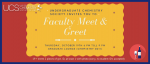 October 13, 2017
Get to know your professors and instructors in a casual setting, ask them about their research interests, and meet some fellow chemists over light refreshments. Entry is free. **Note: This is a 19+ event. Please bring 2 pieces of government issued photo ID. Date: Thursday October 19th, 2017 Time: 6:00 – 9:00pm Location: CHEM D211 (graduate lounge) RSVP by Friday, October […]
October 13, 2017
Are you interested in working in a research lab but don't know how to find a position? Then come to our annual Professional Communications Workshop where you will receive some tips and tricks on how to approach professors about a laboratory position, find research opportunities, and write effective resumes and applications. Guest speakers: Allison Mander-Wionzek, […]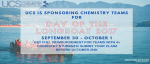 September 23, 2017
Check out this link for more information about sports reimbursements.

September 13, 2017
UBC Chemistry apparel is now available. Check out the page for more information.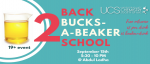 September 10, 2017
This is the FIRST 2-Bucks-a-Beaker of the semester! Come and kick off the school year with cheap alcohol and fun times with the Undergraduate Chemistry Society. Bring your friends!! Date: Friday, September 15 Time: 5:30 – 10:00 pm Location: Abdul Ladha Science Student Centre Free to enter. $2 drink tickets. $5 beaker + drink ticket. […]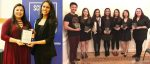 March 30, 2017
The Undergraduate Chemistry Society is honoured to receive this year's Science Student Impact Award and to have one of our team members being an AMS Just Desserts Award recipient. Thank you to everyone who has supported us throughout the year! Photos are courtesy of the UBC Science Undergraduate Society.

March 19, 2017
Worried about your upcoming finals? Looking for some extra practice questions to help you ace those finals? The Undergraduate Chemistry Society (UCS) is here to help is selling final exam packages for CHEM 123, CHEM 213 and CHEM 218! Date: March 27 – April 4 Time: 10:00 – 4:00 pm every day Location: Outside of […]