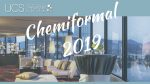 March 12, 2019
The Undergraduate Chemistry Society's annual Chemiformal is back! Chemiformal 2019 is an end-of-year celebration happening on Friday, March 29th at the Pinnacle harbourfront Hotel! Grab your tickets early before we sell out! Date: Friday, March 29 Time: 6:00 pm – 11:00 pm Location: Pinnacle harbourfront Hotel This year's event will feature: Full three course dinner buffet Photobooth Dance floor Multiple […]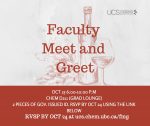 October 23, 2018
Faculty Meet & Greet is back! Come out this Thursday (Oct 25th) to CHEM D211 and seize the opportunity to speak to your profs in a more casual setting. Get to know them and their research over a selection of FREE wine and cheese! 🥂 Make sure you RSVP at https://goo.gl/forms/n3C77VeIsa47jrNu1 by October 24TH and since we […]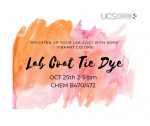 October 23, 2018
How about adding some colour to your lab days? UCS is running a FREE lab coat tie-dye session THIS Thursday 2-5pm in B470/472! All you need to bring is yourself and your lab coat. Come drop in anytime between 2-5 and we'll provide all other supplies!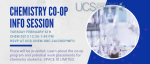 January 25, 2018
A co-op adviser will be holding an info session regarding the co-op program for chemistry students. If you are interested in attending and learning more about gaining valuable work experience, RSVP at this link: ucs.chem.ubc.ca/coopinfo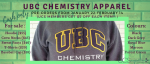 January 18, 2018
UBC Chemistry apparel is now available for ordering. Check out the page for more information.
November 13, 2017
Dr. Irina Paci from the University of Victoria will be visiting UBC next week to talk about UVic's graduate program in chemistry. This event is perfect for upper-year students who are thinking about pursuing graduate school. Please RSVP at ucs.chem.ubc.ca/gis if you intend on attending. Hope to see you there!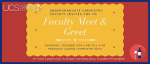 October 13, 2017
Get to know your professors and instructors in a casual setting, ask them about their research interests, and meet some fellow chemists over light refreshments. Entry is free. **Note: This is a 19+ event. Please bring 2 pieces of government issued photo ID. Date: Thursday October 19th, 2017 Time: 6:00 – 9:00pm Location: CHEM D211 (graduate lounge) RSVP by Friday, October […]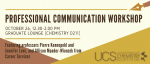 October 13, 2017
Are you interested in working in a research lab but don't know how to find a position? Then come to our annual Professional Communications Workshop where you will receive some tips and tricks on how to approach professors about a laboratory position, find research opportunities, and write effective resumes and applications. Guest speakers: Allison Mander-Wionzek, […]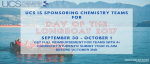 September 23, 2017
Check out this link for more information about sports reimbursements.
September 13, 2017
UBC Chemistry apparel is now available. Check out the page for more information.